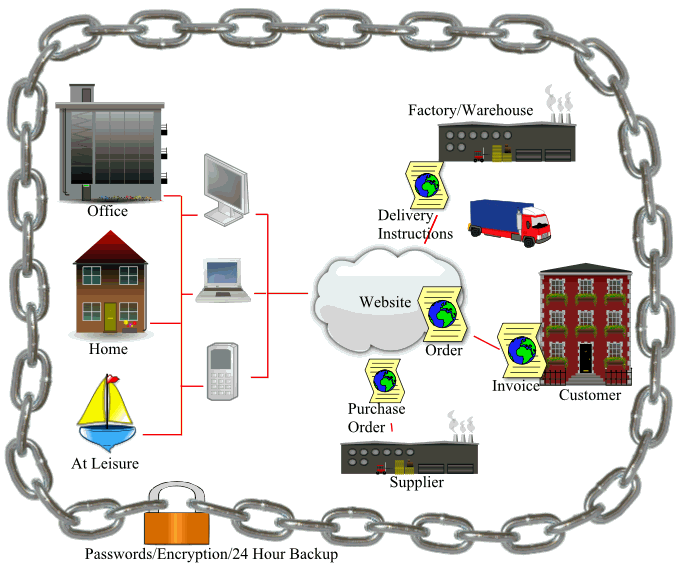 All content completely under your control using simple forms. If you want a really useful website, simple or packed with facilities at your discretion, each page enabled/disabled, made public or private to members by you with the click of your mouse, then you have come to the right place.
You can choose options for Business:
• Catalogue, search by text or category
• On-line shop, orders confirmed by email
• Sales Ledger
• Purchase Ledger
• Stock Control
• Account Histories, Daybooks, Statements (sent via email)
• Searchable Help pages, page content sensitive
• Unlimited static pages
• Private messaging, spam-free!
• Email Server, for those registering their own domain name
for Community or Personal websites:
• Forum, unlimited Topics chosen by you
• Event Calendar
• Gallery, you set the album titles
These two sets of options are not exclusive, clubs and societies may use the online shop, businesses can certainly make use of spam-free messaging. If you are able to locate a picture on your local hard drive, then you can probably get started yourself. If all the above isn't enough then if you have the expertise, or know someone who has, you may add any number of your own pages. You have nothing to lose by giving it a try, the first 30 days are free and without obligation. You can always contact us for advice, see "Contacts" below. Your site will be visible to the whole www immediately as: www.[YourSiteName].our-info.co.uk (or .org) just by following the link "Create Website" above and filling in a brief form. You are not restricted to this name. If you register a site name you may (or we can do it for you) set up your own name for your site. For example, www.PrestonArtSociety.org is an Our-Info site using their own domain name. (When registering your site name be sure to get full DNS control). See Links and Sample Sites for other examples. Sounds expensive? Well, prices start from only 5 GBP per month. We practise what we preach, this is an Our-Info site; the only page you could not create on your own site is the "Create Site", which is only available to Agent sites. You have nothing to lose! To try a site for 30 days with no charge and no obligation Click Here.